Towards a more competent World
The major difference that we bring in is our focus to develop the internal competence of the entities we serve. Many of the projects we take up are integrated with our research activities leading to access to latest developments in knowledge as well as lower cost – thanks to various research supports and sp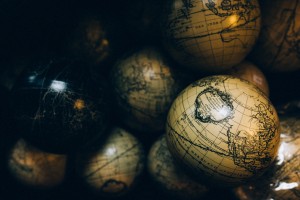 onsorship we enjoy.
We seamlessly combine our knowledge with the requirements of our clients. Our capability in the area of finance and risk management is well proven across various industries including banking, oil and gas, power, metals, minerals, engineering, telecommunication, print media, electronic media, chemical, information technology, and others. We have also served various departments of Government and "not for profit" organisations. Be it designing risk models or assessing Key Risk Areas, we have supported our clients with professional capability that sets its own standards. Our service delivery methodology is based around our understanding of the problem of the client and our domain expertise.
We have our own models for assessing various risks ranging from information technology to credit. Our models in the area of banking risk, financial risk, IT risk, credit risk, and competitive finance are software independent and easy to implement. This results in lower cost for the implementing organisation. Our expertise have been recognised when we worked for The World Bank in the areas of risk management solutions for banks.
Models
We design models not only when we are working with a client problem but as soon as we identify one tormenting the industry. Designed using robust theoretical premises and intimate knowledge of practical application, these models are mostly deployable without any major investment in hardware or software. With the processing logic being provided to the client, these solutions are easy to implement and maintain.
Know more
Service Portfolio
Our service portfolio reflects our deep insight of the problems faced by the industry. These contemporary problems require innovative approaches and solutions. We draw heavily from our professional experience and knowledge resources to design solutions that addresses the root causes of the problem.
Know more